Wkraczamy w kolejny miesiąc roku, przed nami wiosna i trochę więcej światła. Nie wiem jak Wy, ale ja po tej zimie jestem strasznie zmęczony, cały czas chciało mi się spać i ogólnie nastawienie do życia (a zatem i do pisania) takie mniej optymistyczne. Zatem cieszę się na tę zmianę aury. Tymczasem  zapraszam Was do kolejnego Podsumowania Tygodnia w którym znajdziecie między innymi informacje o nowych wdrożeniach Spotify, powolnym upadku Google+ i porady jak lepiej zarządzać Instagramem.

Podsumowanie Tygodnia 14.02 - 2.03.2015
Mar 02, 2015 - medium.com -

67
House of Cards' fans have been counting days down for the past few weeks as the third season premieres on Friday, February 27th. Especially after Netflix "accidentally" leaked all episodes more than two weeks ahead of its premiere date - and then promptly pulled it down in a matter of minutes.
Mar 02, 2015 - clickz.com -

71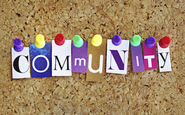 Mike O'Brien | February 27, 2015 | Comments According to leaders from Virgin Mega, SoulCycle, and Refinery29, providing fresh experiences and quality social content are two ways brands can maintain loyal fans, who also have the power to convert detractors. For brands with cult followings, it all comes back to the community.
Mar 02, 2015 - nowymarketing.pl -

53
Wreszcie mamy pierwszy i niezbity dowód, że czekolada jest szkodliwa dla zwierząt. A konkretnie dla psów, szczególnie dla rasy Jack Russell Terrier. Gdyż taki właśnie niewinny, słodki piesek zginął niedawno w wyniku zapalenia się domu w Londynie od słoika po Nutelli.
Mar 02, 2015 - thenextweb.com -

53
You spend part-maybe all-of your day on social media, hopping from network to network, checking analytics, planning ahead, and performing the sundry tasks of a social media manager. Would it help to know that you're not alone with keeping such a varied schedule? That your time on social media is shared by others?
Mar 02, 2015 - adweek.com -

62
If brands that are investing in March Madness-we're looking at you, Capital One, Coke and AT&T-want to effectively extend their campaigns to social video, they should watch basketball's big boys for guidance and inspiration. The National Basketball Association has consistently held the No.
Mar 02, 2015 - thenextweb.com -

51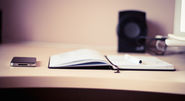 Paul Jarvis experiments with words and design. His latest book is called The Good Creative: 18 ways to make better art. It's all well and good to talk about using your blog and mailing list to connect with your audience by writing articles.
Mar 02, 2015 - prdaily.com -

59
Samantha Jones and I have nothing in common. I don't own a Fendi bag or bright-pink work suit. I don't plan parties for celebrities, and I definitely don't walk the red carpet on a Saturday night. Unlike Samantha, I'm a public relations professional. I build comprehensive PR plans.
Mar 02, 2015 - socialmediatoday.com -

72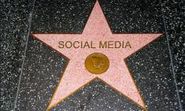 Do you find it difficult to keep up with all the latest social media changes? You're not alone - and for a good reason. Social media is constantly changing and these past few months have seen some massive developments, a few of which may require you to adjust your overall strategy.
Mar 02, 2015 - socialmediatoday.com -

68

As marketers, we spend a ton of time investigating the personality types of our target and current consumers. I've noticed a lack of focus on one's own brand personality type. A brand personality type can be anything from eco-conscious to a source for education to trendy.
Mar 02, 2015 - socialmediatoday.com -

58
To expect great results you have got to be willing to change. Here I present 8 elements that must be a part of your social media strategy for 2015. 1. Plan, plan and plan again Evaluate your current levels of engagement, such as number of retweets, shares, follows, favorites and likes that you receive each week.
Mar 02, 2015 - socialmediatoday.com -

126
Unless you've been holed up trying to escape walkers, or are busy prepping for the zombie apocalypse, you probably already know that it's simply a major hit. When AMC's The Walking Dead returned from its mid-season hiatus in February 2015, it came back to 15.6 million viewers, according to the New York Daily News.
Mar 02, 2015 - michal-gorecki.pl -

110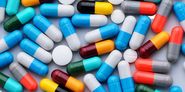 Nie jestem ekspertem od uzależnień. Nigdy nie miałem potrzeby nim być. Nigdy nie paliłem (oprócz okazjonalnego fajka na imprezach), pierwszy raz zaciągnąłem się jointem grubo po trzydziestce, (oprócz tego nie próbowałem żadnego innego narkotyku), a alkohol nigdy nie stanowił osi mojego życia (choć o alko napiszę osobną notkę).
Mar 02, 2015 - wersm.com -

60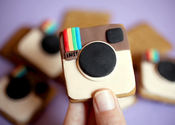 Instagram offers a great variety of tools and features to create the most captivating content online and has become the ultimate destination (and challenge) for digital marketers. If you're still contemplating on whether you should include it in your marketing plans, then in the following lines you will find everything you need to know to incorporate...
Mar 02, 2015 - socialmediatoday.com -

59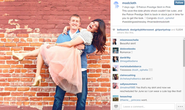 The value of social media metrics goes far beyond just showing where to post and when on social networks. This data can be a window into the interests, desires and frustrations of your customers, and when matched with a comprehensive analytics system can fuel insights that are relevant for your whole digital marketing strategy.
---
W zeszłym tygodniu nie było żadnego nowego wpisu, a to z prozaicznego powodu. I tak bym nie wyrobił założonego celu jeśli chodzi o unikalnych użytkowników na blogu, więc stwierdziłem, że wolę dobre teksty przełożyć na marzec. Plan jest taki, żeby opublikować z jakieś 5-6 notek, jeśli macie sugestie tematów, to walcie na maila – pijarukoksu@gmail.com.