Październik w pełni, nawet pogoda jeszcze nie straszy. Internet jednak wciąż nie zapada w sen zimowy i dzieje się dużo (Twitter dalej nie znalazł chociażby kupca).

Podsumowanie Tygodnia 11.10 – 17.10.2016
Oct 17, 2016 - adweek.com -

37
Product manager Muli Salem announced in a blog post that the Google-owned video site is allowing influencers and creators to add text disclaimers that appear over their videos for the first few seconds, alerting users that the video they are watching "includes paid promotion."
Oct 17, 2016 - techcrunch.com -

33
Google yesterday announced it will introduce a fact check tag on Google News in order to display articles that contain factual information next to trending..
Oct 17, 2016 - adeevee.com -

30
Oct 17, 2016 - wired.com -

33
Jack Dorsey took over as CEO of Twitter one year ago today. And very little has changed.
Oct 17, 2016 - digitaltrends.com -

41
The Giphy Cam is bringing you into the world of the GIF. That's right, the Giphy Cam will now include stickers that place animations next to real-life footage of you, the user, kind of like Pokémon Go.
Oct 17, 2016 - techcrunch.com -

40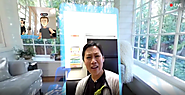 Onstage at the Oculus Connect 3 conference, Facebook CEO Mark Zuckerberg answered a Facebook Messenger video call from his wife while in the new social VR environment.
Oct 17, 2016 - techcrunch.com -

35
Instagram Stories is benefitting from the large active user base Instagram itself enjoys, and now has 100 million daily active viewers. That's two-thirds of the daily active user population for Snapchat, which reported 150 million global active users across its entire platform in late September. Even with a built-in audience to build from, and prime real estate positioning at the very top of Instagram's user interface, the rapid pace of its adoption is impressive.
Oct 17, 2016 - wersm.com -

43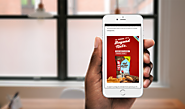 Instant Articles have been around for over a year now, and Facebook is now adding new options for monetisation for publishers.
Oct 17, 2016 - mashable.com -

33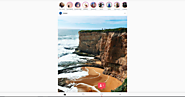 Oct 17, 2016 - adweek.com -

43
This is not a swear jar, dammit! It is, in fact, a "Marketing Buzzword Jar," the latest industry innovation (and silly self-promotion) from Whit Hiler and his goofy gang at Kentucky ad shop Cornett. Perfect for agencies, marketing departments and startups, the item launches next month and will cost $19.99.
Oct 17, 2016 - techcrunch.com -

31
Flipboard, the mobile and web app that lets you aggregate, discover and read content from around the web in a magazine-style format, is unveiling its latest "native" product to court more advertising (and hence, revenue) on its platform. Today the startup is launching Storyboard, an ad unit that lets brands bring in video, photo and other multimedia assets into bigger ad experiences, presented as a montage, browsed using the now-ubiquitous left-and-right swipe gesture, and targeted to readers based on their browsing of other Flipboard content.
Oct 17, 2016 - mashable.com -

37
Periscope Producer is meant to help broaden the reach of live video on Twitter by making it more accessible to professional broadcasters.
Oct 17, 2016 - brief.pl -

41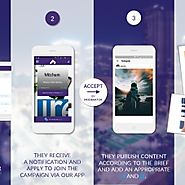 Po sukcesie w Polsce, Niemczech i Wielkiej Brytanii, RPA to kolejny rynek, który będzie mógł skorzystać z indaHash - międzynadorowej platformy, która dzięki pełnej
Oct 17, 2016 - venturebeat.com -

36
Pinterest revealed today that more than 150 million people use its visual bookmarking and ideas service, with more than 75 billion "ideas" shared. This is a 50 percent increase from more than a year ago, when the company first revealed its usage numbers and declared it had 100 million monthly active users.
Oct 17, 2016 - lnkd.in -

33
Columnist Andrew Waber discusses new and potential changes to Instagram's ad formats and capabilities -- and what marketers should do to prepare for them.
W ostatni weekend byłem na WGW, odpoczywałem, zbierałem dobrą czakrę i pomysły. Zapowiedziałem też dwa najbliższe wpisy – GIFy z życia agencji oraz Netflix w social media. Jednak do tej dwójki jeszcze może jakiś artykuł dołączyć, bądźcie czujni.
Na koniec przypomnę, że możecie mi podsyłać propozycje i sugestie tekstów na pijarukoksu@gmail.com. Jeśli podeślecie newsy do Podsumowania Tygodnia to też będzie super. Jeśli z kolei w końcu dojrzeliście (lub Wasz klient) do współpracy ze mną, to tutaj macie wszystkie szczegóły na temat moich świadczeń, zasięgów i statystyk bloga.